Q. Why am I always tired?
A. Check with your doctor to determine if you have an underlying health condition, or medications that are making you tired.
You may be experiencing health issues, however other lifestyle factors may be having an influence on hoe you are feeling. Diet, exercise and sleep are critical to obtaining good health and feeling well and with some minor changes you may improve your energy levels.
How you sleep will have a huge impact on how you feel through the day and what you do through the day will affect how you sleep at night.
Q. What should I look for in a mattress?
A. It is vitally important that your mattress has a good support system,like the foundation in a house, it is essential.
As health professionals, we recommend a pocket in pocket (dual pocket) spring system. This dual spring adjusts to different weight as pressure is applied. If you are light, you only compress the tall spring.
If you are heavier, the shorter inner spring comes into play. So no matter what your size or weight, your body will be evenly supported right across the mattress.
Q. Can one mattress suit everyone?
A. It doesn't matter if you are an elite athlete, elderly, an adult or a teenager, or if you have health issues like back pain, the need for correct support is still the same. A good mattress should have a good support system and the right comfort layers to ensure a comfortable sleep.
Q. Is a 9 zone pocket spring better than a 5 zone?
A. More zones does not necessarily mean the best mattress. You need support right across the mattress so that no matter what your size or shape, all of your body is correctly supported. We use a dual pocket spring system as it is better in every way.
Q. Do you take away my old mattress?
A. Yes. Your delivery man will take away and recycle your old mattress. They charge a small fee, however, it is cheaper than taking it to the tip and better for the environment.
Q. How do I care for my mattress?
A. You should rotate your mattress regularly, for example, monthly. This will reduce body impressions in the comfort top as foams compress with time. Impressions of up to 50mm are within normal limits.
We recommend you also use a mattress protector. Regular vacuuming of your mattress using an approved vacuum head will help keep it fresher.
A good base is essential, as it allows the mattress to do its job. A saggy, non-supportive base will not allow the mattress to perform at its best.
Q. Just how important is a good mattress and pillow?
A. You spend approximately one third of your life in bed. To sleep comfortably and wake refreshed is essential. If you wake frequently due to pain or discomfort, you will not be able to function at your best. Sleep deprivation is the cause of many other problems.
Q. Is there anything else I should know about my new mattress?
A. When your new mattress is delivered, it may not feel exactly like the one you tried. It may take 1 – 2 months for the new materials in the mattress to settle down.
Q. How important is my pillow?
A. There are so many pillows to choose from, it can be confusing, however, having the correct pillow is as important as the correct mattress.
The function of any pillow should be to provide comfortable support and take the strain off your neck and jaw and allow you to sleep peacefully. There are three pillows in the Health Innovations range which all employ support and comfort technology and come in low, medium and high profile.
You only have to get the correct size recommended by your practitioner and the pillow will take care of the comfort and support.
Q. Where are the pillows, mattresses, and ergonomic products made?
Pillows, the foam, ticking fabric are Australian made and they are manufactured in Melbourne.
Ergonomics products, foam and fabrics are made in Melbourne and they are  also manufactured in Melbourne.
Mattresses are made in Melbourne from local foams and materials.
(Exception: the Soy based foam is unavailable in Australia and is sourced from Spain It is then combined with locally made foams and locally made fabrics.)
HIA proudly supports local industry and it guarantees the quality of the workmanship and the materials used.
Health Innovations Australia work in association with health professionals across Australia who, in consultation with you, measure and recommend the correct product to meet your specific requirements.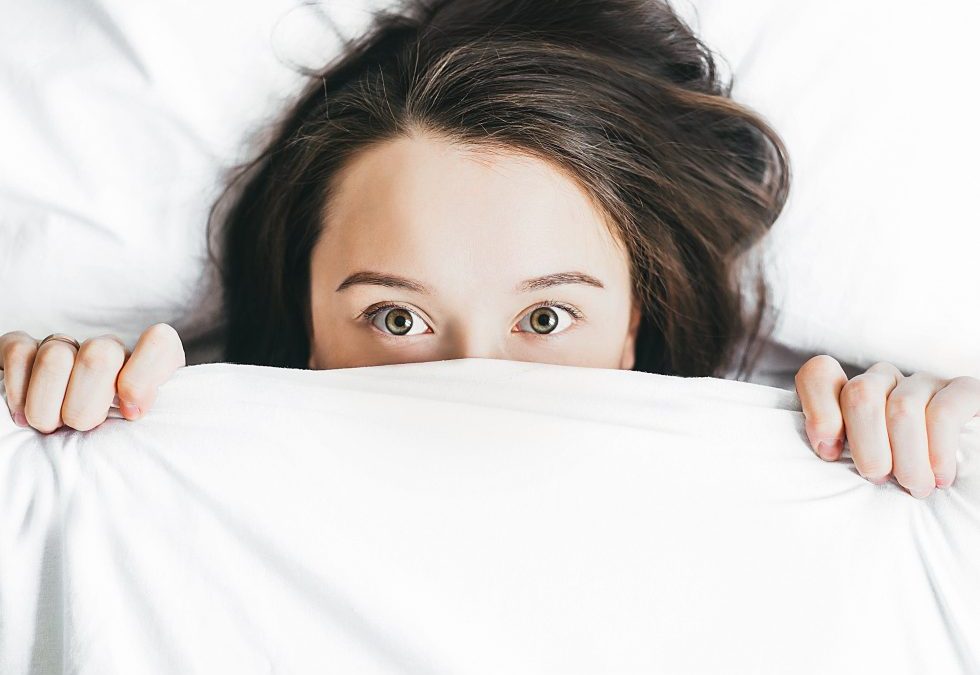 Many of us know the basics of sleep hygiene.  We know it helps to have a winding down sleep routine – no stimulating activities like deep conversations or intense screen time before bed.  We might have managed our sleeping environment so it is conducive to sleep.  The...